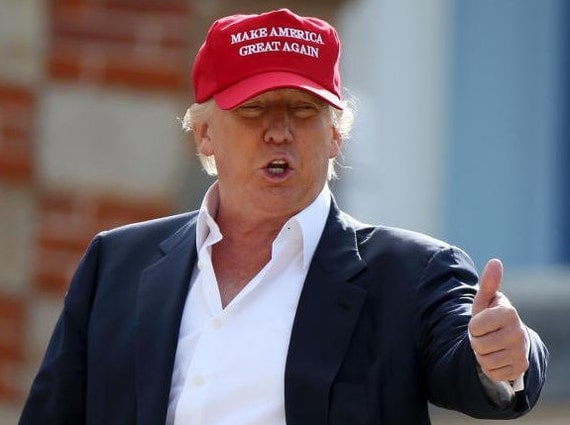 Yes, that is a Donald Trump hat in Tom Brady's locker.
The New England Patriots starting quarterback confirmed in a Tuesday radio interview that he does have a red "MAKE AMERICA GREAT AGAIN" cap.
"He sent it to me via R.K.K.," Brady told Boston's WEEI, referring to Patriots owner Robert Kraft. "He always gives me a call and different types of motivational speeches at different times. So now that he's running for president, he sent me a hat, and he gave it to R.K.K. a couple weeks ago. So it found its way to my locker."
The four-time Super Bowl champion and two-time NFL MVP said the Republican presidential candidate is a good friend but declined to say whether he has his vote.
"I mean it's pretty amazing what he's been able to accomplish," Brady said, adding that their friendship dates back to 2002. "He obviously appeals to a lot of people, and he's a hell of a lot of fun to play golf with."