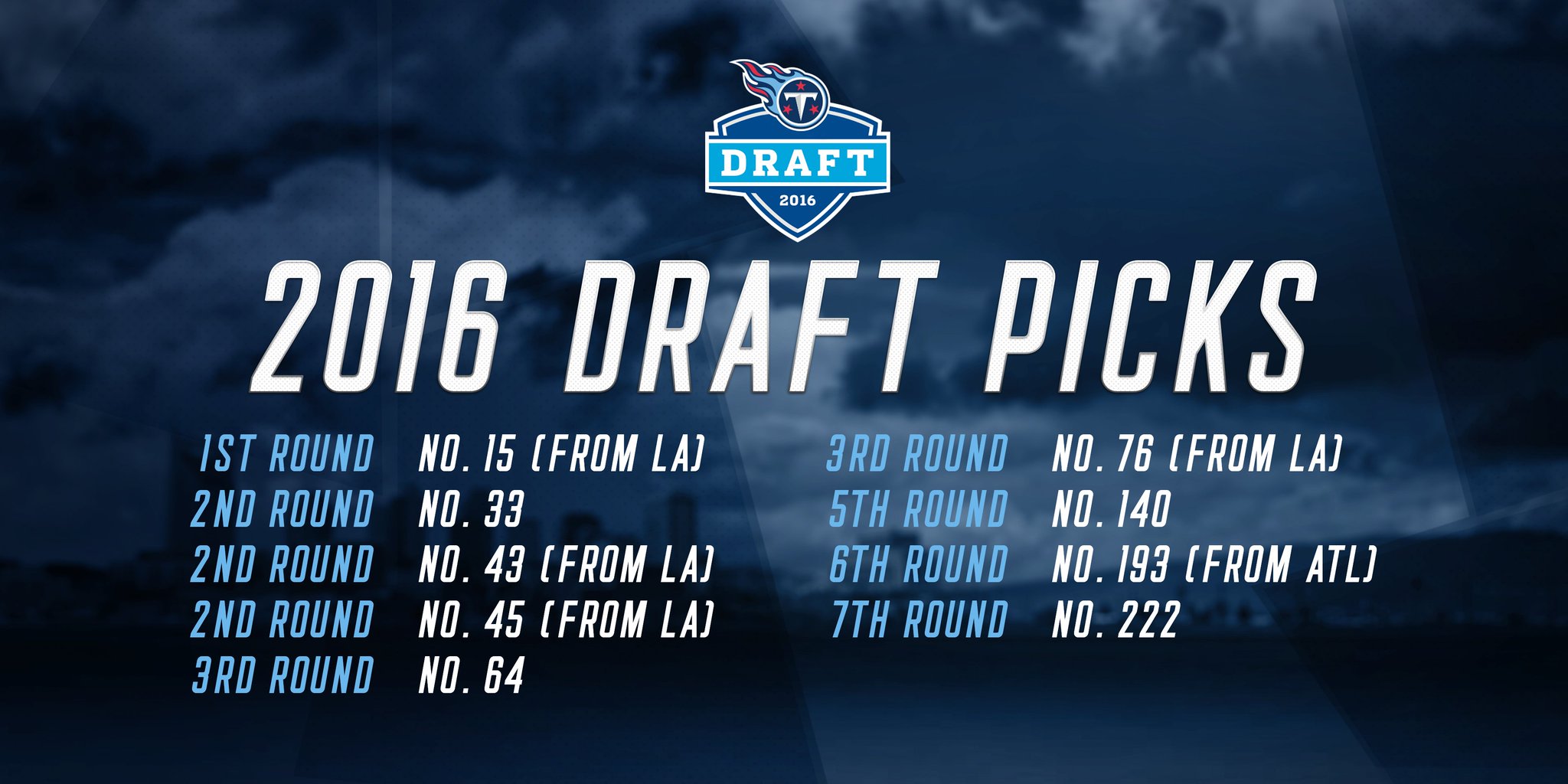 The Tennessee Titans have traded their No. 1 overall pick in the NFL Draft to the Los Angeles Rams.
Representatives for the team have confirmed the the Titans now have six picks in the top 76 in this year's draft.
The Titans will receive the 15th overall pick, two second-round picks and a third-round pick, giving them six picks in the top 76.
The team will also get the Rams' first-round and third-round picks in 2017.
Channel 4's Rudy Kalis, who has been reporting on the Titans since the 90s, says it's a smart move.
"I think it's a good move because it gives the Titans six draft picks of of the first 76 players picked and nine draft picks overall," Kalis said. "They have obviously identified people that can help them immediately but don't have to be the No. 1 pick overall."
The Titans will hold a news conference at 10 a.m. Thursday. Stay with Channel 4 for updates on this story.